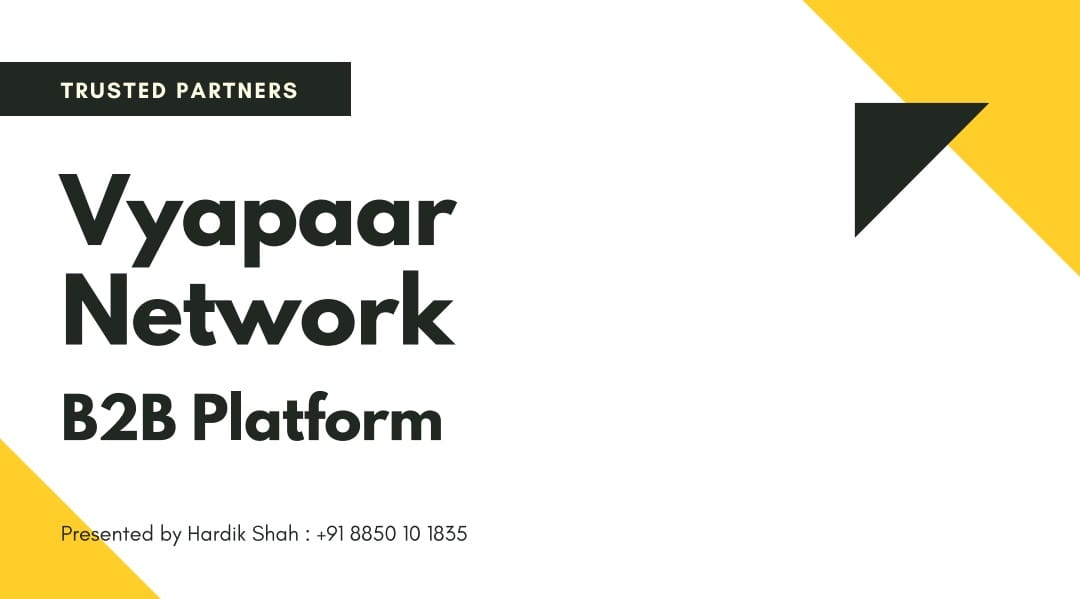 "If everyone is moving forward together, then success takes care of itself."
VYAPAAR NETWORK
One Network = Many Opportunities
---
Vyapaar Network in association with Trusted Partners brings you the Ready Solutions for Business Growth, Support and Automation. We take pride in helping businesses become Future Ready with Suite of Enterprise Solutions.
P a a S
Partner as a Service (Paas) is a unique concept whereby we help businesses find ready and tailor made solutions.
S a a S
Salesman as a Service( SaaS) is a service for Partner who are in constant need of quality business leads
RANGE OF SOLUTIONS
We are growing vertically and horizontally. Following are the few segments where we are focused currently.
---
Human Resource
---
From HRMS & Payroll solutions to Recruitment, L&D and HR Polices Experts
---
Marketing Services
---
Omni-Channel marketing for Lead Generation, Brand Promotion and Customer Engagement
---
Finance & Legal
---
From basic accounting to G.S.T. filing to Financial Advisory and Legal Assistance
---
IT & Software
---
From custom built mobile application to asset management softwares
---
Renewable Energy
---
Reduce the green gas emission and also saves on power bill. Fulfill your CSR activities